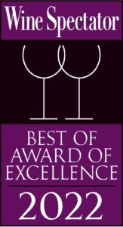 Churchill's Steakhouse is proud to have earned the Wine Spectator Award of Excellence every year since 2012.
Unique Red Varietals & Imports
Unique White Varietals & Blends
EXPERIENCE DINING PERFECTION
Since 2007 Churchill's has offered an unmatched culinary experience and unparalleled service. Our carefully curated menu and upscale atmosphere attract discerning diners nationwide.